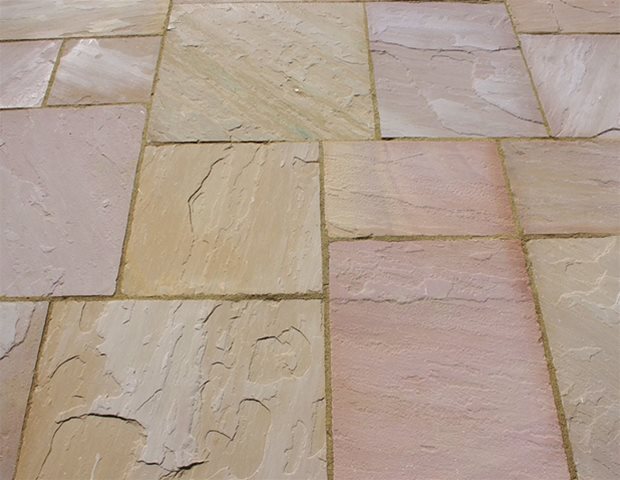 Modak Sandstone
The calibrated Modak Sandstone is Predominantly light brown and beige in colour, the natural properties of this shade with its darker brown and pink flashes and veining lends itself to the more rustic and period development.
PROJECT PACK SPECIFICATION
Coverage per pack (m²): 15.25
Pieces per pack: 48
900 x 600mm = 13
600 x 600mm = 13
600 x 290mm = 13
290 x 290mm = 9
Weight per pack (tonnes): 0.85
Ready to order?
Let us know the quantity you need and we'll get back to you with a price and availability.